SAP S/4 HANA Cloud
Be the leader in your industry with ERP cloud
Unleash your full potential with the value chain of the future: cloud ERP.
With SAP S/4 HANA Cloud, you always have an overview of your business transactions – across locations and departments. Be a pioneer in your industry by relying on intelligent cloud ERP to create the foundation for future business models on a state-of-the-art and integrated basis.
ARE YOU INTERESTED IN OUR SERVICES?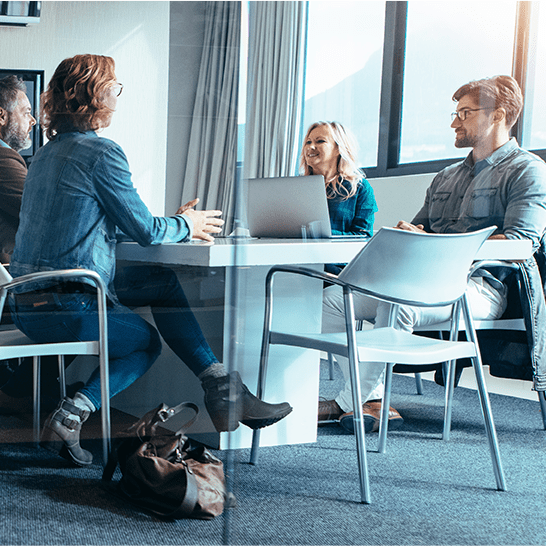 SAP S/4 HANA Cloud is a complete, modular cloud ERP designed for every business need – powered by AI and analytics. With SAP S/4HANA Cloud, you can run your mission-critical operations in real-time from anywhere, introduce new business models in your industry, and expand globally with a trusted partner.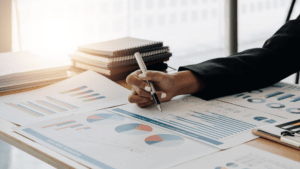 SAP S/4HANA Cloud – Powering Industry Transformation
In a world that never stands still, standing apart from the competition is increasingly difficult. Watch this video to learn how SAP S/4HANA Cloud helps businesses in any industry keep pace and rise to the challenge.
The digital core of SAP's modular cloud architecture with ready-made integrations into SAP Line of Business and SAP Industry Cloud solutions.
SAP Fiori, a role-based browser user experience on any device with built-in user guidance for rapid adoption.
Insight, intelligence and automation
Integrated real-time analytics, machine learning and robotic process automation.
Standardization enables the fastest adoption with the delivery of a pre-activated range of business innovations and end-to-end processes.
Always on the latest release with upgrades fully managed by SAP, providing continuous innovation with minimal disruption, maximum agility and lowest total cost of ownership.
Security, compliance and scalability
SaaS delivery with technical operations, upgrades, system maintenance, etc. managed by SAP
Openness and extensibility
In-app extensibility, side-by-side and ABAP enhancements on the stack ensure maximum while maintaining a clean core.
Enabling sustainable businesses
Integrating sustainability data into complex business processes running on renewable energy-powered data centers.
SAP S/4 HANA Cloud customer stories
"Integrating our agreements and promotions – as well as data in SAP ERP  – with a single solution allows us to precisely and accurately simulate the P&L of any promotion in advance and avoid ineffective campaigns and spending."
Spanò Gabriele
IT Sales and Marketing Demand Manager, LUIGI
LAVAZZA S.p.A.
"With SAP SuccessFactors solutions, we can deliver a consistently excellent experience for employees at all our restaurants, so they can deliver an equally great experience to customers."
Binay Moktan
HR Director, Emirates Fast Food Company LLC 
SAP S/4 HANA CLOUD
Continue your innovation journey with our public cloud.
See it in action! Request a demo for SAP S/4HANA Cloud.
Are you interested in our services?
Contact us