SNAP IS A SMALL TEAM WITH A GREAT VIZION!
WHO WE ARE
MEET
SNAP
SNAP team is a team of enthusiastic specialists whose goal is to simplify the life of companies and help them integrate, manage and implement SAP projects. Individual approach, stability, many years of experience and trust. These words define our brand, which has been an exclusive partner of SAP Business ByDesign in Slovakia for 5 years. And now we are starting to work with SAP S4/HANA Cloud too.
---
Our mission is to help companies work better and more efficiently, keep moving forward and growing.
---
WE ARE PARTNERS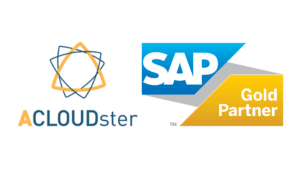 If you want to improve your business, simplify everyday's decisions in the fiend and save costs, you are on the right way!
We simplify the most important processes in your company.
Thanks to many years of IT experience, we will prepare the ideal solution for your business.
By implementing solutions, our cooperation does not end. When solving any problems, we are always at your available.
VALUES
REABILITY
FLEXIBILITY
INOVATIONS
STAND FOR A FRIEND
We believe in the power of good human relationships. We strive to create an environment in which we can proudly call our colleagues and clients friends.
NEVER STOP EXPLORING
We long to discover. We strive to bring innovation to the team, to our clients, to inspire the people around us, to constantly learn and develop.
ADAPT FAST AND
BE ACTIVE
The world is changing dynamically and we are ready to keep up. Thanks to our experience and flexibility, we respond quickly to the needs of the market and our clients.
PLAY FAIR AND STAY RELIABLE
We know that building and maintaining the trust of our clients is the basis of stable business relationships. Reliability and openness are therefore deeply rooted in our DNA.
ARE YOU INTERESTED IN OUR SERVICES?
CONTACT US