We create technologies
that will make it easier for you
to manage your business
What is ERP?
---
The simplest way to define

ERP is

to think about all the core business processes needed to run a company: finance, HR, manufacturing, supply chain, services, procurement, and others.
At its most basic level, ERP helps to efficiently manage all these processes in an integrated system. It is often referred to as the system of record of the organization.
CHOOSE YOUR CLOUD SOLUTION
WITH US
---
We are a team of enthusiastic specialists whose goal is to simplify the life of companies and help them integrate, manage and implement SAP projects. Individual approach, stability, many years of experience and trust. These words define our brand, which has been an exclusive partner of SAP ByDesign in Slovakia for 5 years.
---
Implementing software into your business promises us a long-term partnership. We take the provision of all actions necessary to set up and adapt the cloud package tailored to your individual needs in SNAP for granted.
---
The added value of our implementation services is in-depth change management, in which we will prepare you thoroughly for your work with our cloud solutions such as SAP Business ByDesign and SAP S4/HANA Cloud and we will always be available to your current needs.
---
Our mission is to help companies work better and more efficiently, keep moving forward and growing.
6 key benefits of ERP
---
A good ERP system offers many advantages — which can vary depending on how the system is deployed. The benefits of cloud ERP, for example, are different than on-premise. That said, there are six major benefits that apply to all modern ERP solutions:

Higher productivity: Streamline and automate your core business processes to help everyone in your organization do more with fewer resources.

Deeper insights: Eliminate information silos, gain a single source of truth, and get fast answers to mission-critical business questions.

Accelerated reporting: Fast-track business and financial reporting and easily share results. Act on insights and improve performance in real time.

Lower risk: Maximize business visibility and control, ensure compliance with regulatory requirements, and predict and prevent risk.

Simpler IT: By using integrated ERP applications that share a database, you can simplify IT and give everyone an easier way to work.

Improved agility: With efficient operations and ready access to real-time data, you can quickly identify and react to new opportunities.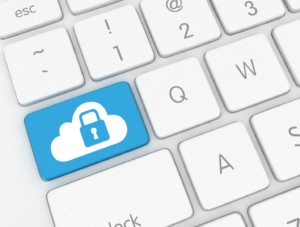 Main features and capabilities
of SAP ERP
Manufacturing

Finance

Asset Management 

Research, development and engineering

Sales 

Service management

Sourcing and procurement

Supply chain
Choose your ERP solution
---
Mid-Market ERP
Today, ERP software designed for mid-market companies and subsidiaries benefit from built-in analytics, rapid deployment, and best practices for dozens of different business processes – financials, HR, supply chain management, and more. Midsize ERP tools help growing businesses scale and compete, even with limited resources.
Modular, cloud-based enterprise ERP systems are also a popular choice for midmarket companies with complex processes or plans for rapid growth.
Enterprise ERP
Large companies with global or subsidiary operations need a robust, market-leading ERP system with embedded AI, machine learning, and analytics – and intelligent automation to transform business models and processes.
Take the lead in your industry
with SAP S/4 HANA CLOUD
Create innovative business models at global scale
Drive top-line growth
Open new sources of growth by easily transitioning from product- to service-based businesses

Dynamically adapt to changes based on real-time usage and customer experience data​
Benefit from proven business processes for your industry
Achieve bottom-line growth
Work better together with instant and personalized business insight available from anywhere

Continuously improve margin with intelligent automation across your end-to-end operational processes​
Bring your business wherever it needs to go
Grow without limits
Stay on top of compliance and security with global standards built-in and always up to date​

Keep innovating with a scalable platform and network of partners continuously bringing new value
Build sustainability directly into your business
Deliver green-line growth
Adapt operations and processes to consistently reduce emissions, waste, and environmental impact​

Proactively manage regulatory requirements with company-wide controls and in-depth reporting
SAP S/4HANA CLOUD
Unleash your full potential thanks to cloud ERP. With SAP S/4HANA Cloud, you always have an overview of all processes in the company, across departments.
Manage your fast-growing, mid-market business with
with SAP Business ByDesign
SAP Business ByDesign delivers pre-built processes for everything from finance and sales to product management and purchasing on a single, unified solution. Connect every function across

your company

with proven best practices and in-depth analytics.
Intelligent cloud ERP: Streamlined end-to-end processes

Instant value: Enables agility to quickly adapt to new opportunities 

Business impact: Real-time analytics included to help improve profits and efficiency